The Annual AGOA Civil Society Forum was hosted in Washington, DC from June 11-15, 2012.
As a member of the organizing committee, ADC's President got a first hand look at what kind of impact this legislation has made since it was enacted in 2000. Up for renewal in 2015, there has been debate about AGOA's effectiveness in its current form. Read More>>

As ADC ramps up our outreach efforts for our Beyond the Vote Initiative, we want to keep abreast of the latest news on the immigration front.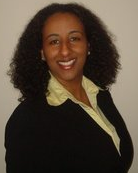 Click here to read the following article by Elinor K. Tesfamariam, Esq. to find out more about this new policy enacted June 15, 2012 by the Obama administration.